Club News
04 May 2019, Saturday -
NSRCC Charity Golf, 4-5 May 2019 @ NSRCC Changi
18 March 2019, Monday -
Temporary Change of Pick-Up Point for NSRCC Changi Shuttle Bus Service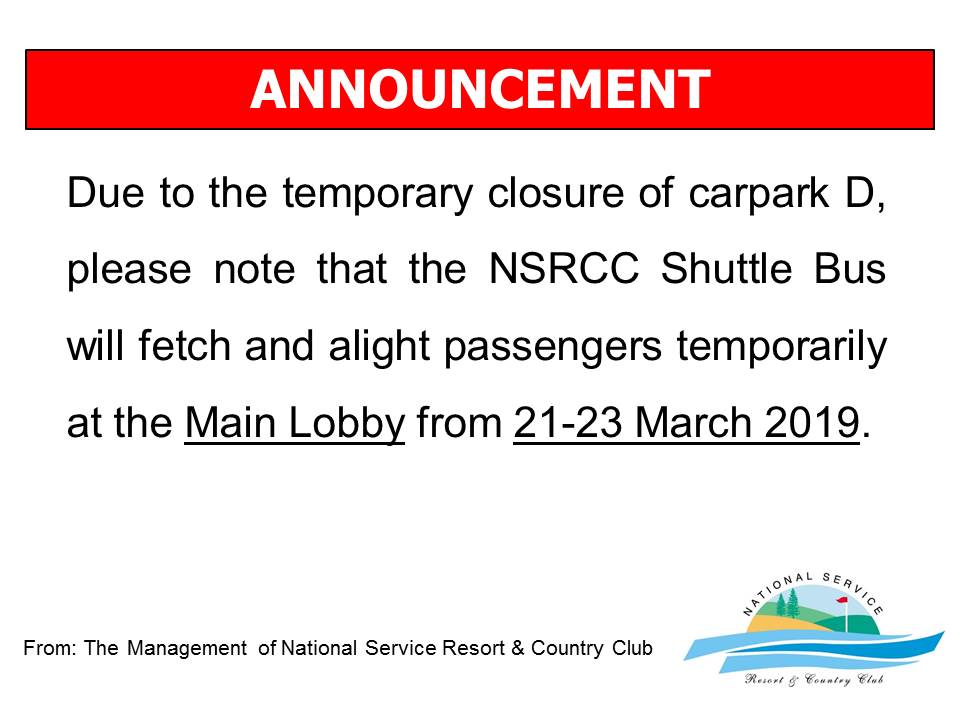 18 March 2019, Monday -
Temporary Closure of Golftitude Fitting Studio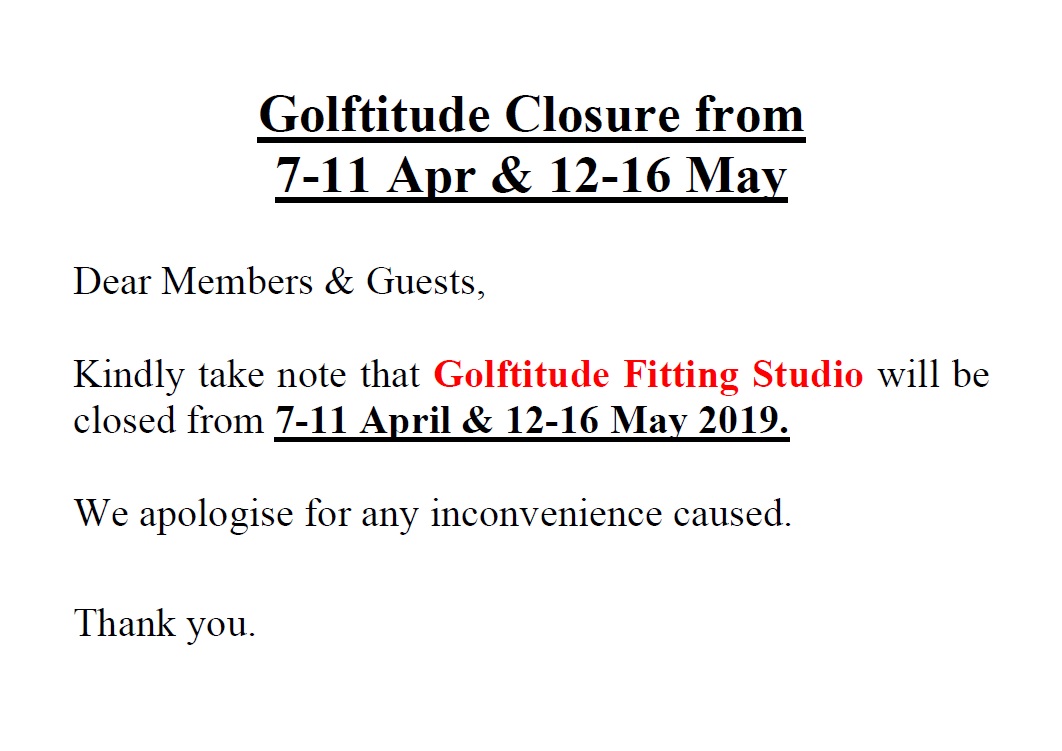 28 February 2019, Thursday -
Notice on Change of Golfers' Terrace Operator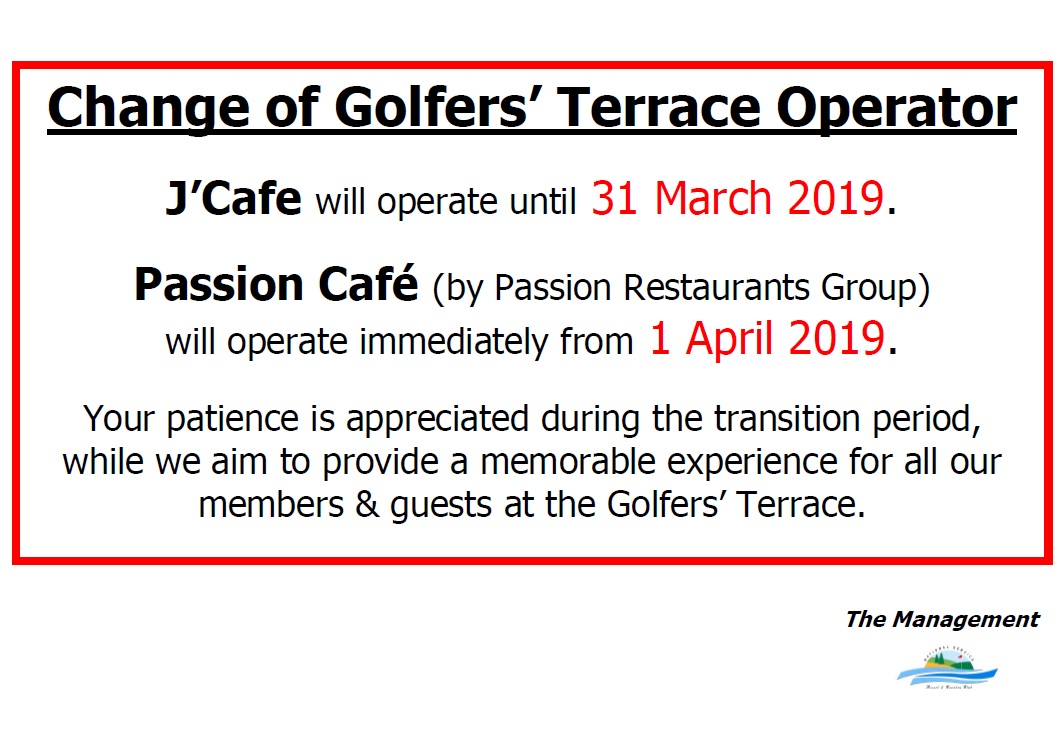 01 February 2019, Friday -
Notice on Change of Chinese Restaurant Operator at NSRCC Changi
25 January 2019, Friday -
Sign Up for Trios League 2019!
24 January 2019, Thursday -
Sea Sports Special for NSRCC Members!
Click here to view the image.
10 January 2019, Thursday -
Notice on Temporary Closure of Swimming Pool
07 January 2019, Monday -
Temporary Closure of 0701 Tee-Off Time
The temporary closure will take effect from 14th January 2019, Monday at NSRCC Kranji, and from 16th January 2019, Wednesday at NSRCC Changi. 
26 December 2018, Wednesday -
Golfing Promotion Exclusively @ NSRCC Kranji